A custom tab is a tab to display information in Classic Work Center that is created by AgilePoint NX user and is not a standard, or out-of-the-box, tab.
In Work Center, you can create custom tabs of your own, and also you can change the behavior of existing tabs or hide them. You can create custom tabs and
custom columns
based on your business requirements. Here are some of the business use cases to create custom tabs:
Show the status of apps that are associated with specific teams, such as Sales, Marketing, or HR.
Show the status of the most frequently used apps, so data for less frequently used apps does not interfere.
Custom Tab Example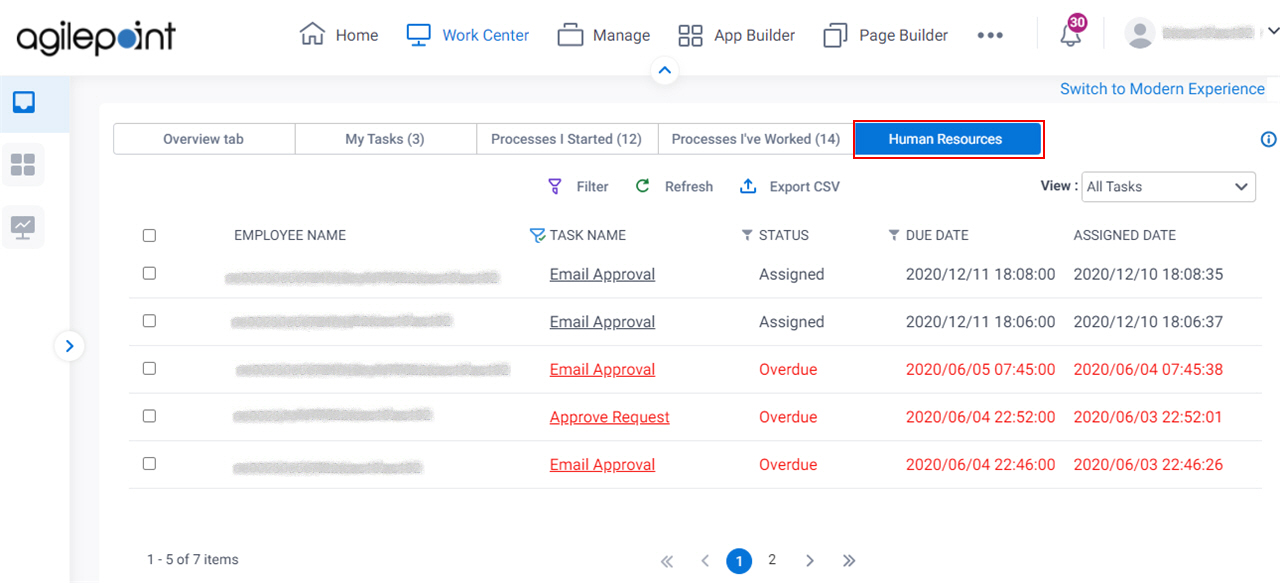 Related Topics
Video: Extending the Work Center - Custom Columns and Tabs
About This Page
This page is a navigational feature that can help you find the most important information about this topic from one location. It centralizes access to information about the concept that may be found in different parts of the documentation, provides any videos that may be available for this topic, and facilitates search using synonyms or related terms. Use the links on this page to find the information that is the most relevant to your needs.